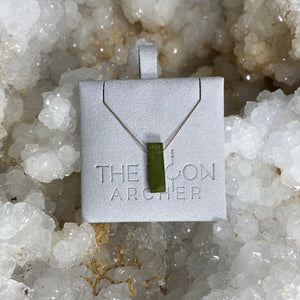 * This is a genuine crystal, style and color MAY vary from photo.
Vesuvianite
• balance
• calming
• clarity
Chakras: Sacral / Solar Plexus/ Heart works great for each chakra separately or helps align and balance all 3!
Vesuvianite gets its name from where it's mostly found: Mount Vesuvius, Italy this specimen is believed to be a calming stone that helps release pent-up anger and negative emotions so you don't erupt... like a volcano!